WELCOME TO DAS INDUSTRIES
Extractor Chain:
Extractor chain is manufactured using bush pins, rollers of special steel along with high tensile bolts with nylock nuts.

We have a special feature for locking the outer flat of the chain.
Cadre Frames:
Cadre frames are used to join the two extractor chains to make bed for raw material that moves from one end of the extractor to another. Cadre frames are fitted with Stainless steel bolts for a longer lifetime.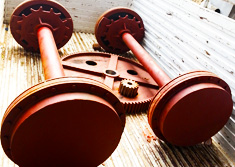 Shaft Assembly Wheels:
These are the main shafts of the extractor where the Extractor chain is made to move within the extractor.

We have a special feature of continuous drive system and vapor sealing arrangement for shaft assembly wheels.
Perforated Sheets:
Perforated sheets are bolted on the Cadre frames with the perforation for easy flow of Miscella.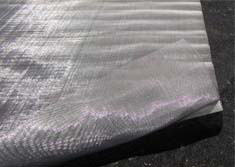 Stainless Steel Mesh:
Stainless steel mesh is fitted on the perforated sheets. They are fitted next to each other with perfect joints using side sealing arrangements so that no raw material goes to the Miscella.